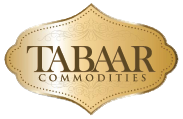 Corn - The Yellow Maize
The derivatives of corn are used widely in the cereal, beverage and snacks industries. Corn serves an important part of our daily diet across many cultures of Pakistan and the world over. Tabaar takes pride in sourcing textured, graded, well-cleaned, and inspected corn that meets your specific needs, and we ensure safe delivery of this commodity to your doorstep.
Your Supply Chain Management Partner!